Nutcycle
A COLOR FROM OUR NATURE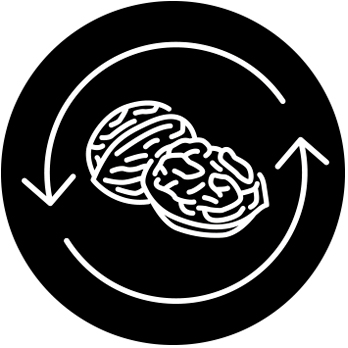 INNOVATION PROJECT
NUTCYCLE
¿What is it?
A project that reuses agricultural waste and applies it to garments as a natural dye, also avoiding the use of artificial dyes.
It is a project in which we are working together with the Environment Department of the Gipuzkoa Provincial Council and the association of cider houses of Gipuzkoa and Archroma.
How do we do it?
As a brand from the Basque Country, Ternua is very influenced by its culture. Here gastronomy is very important, and it is common for important decisions to be made around the table. The cider houses, for example, are typical Basque restaurants that are visited by some 20,000 people every year. The customary dessert in a cider house is walnuts, and up to 55,000 kilos of walnuts are consumed each season.
Once we knew that organic waste could be used for the creation of natural dyes, it occurred to us to use the waste from the walnuts used at the cider houses to create dyes for our garments.
How do we do it?
· fully traceable biosynthetic dyes derived from natural waste products of the agriculture and herbal industries.
· With EarthColors we are able to produce cleanly and respecting the environment.
· contributes to a circular economy.
· Using natural waste based raw materials has no negative impact in any other steps of the dye manufacturing.

Redcycle products
These are our most sustainable sweatshirt we have made since our creation. Fabric is a blend of recycled cotton (coming from recycling cotton products that have reached to the end of their life) and recycled polyester (coming from recycled post consumer PET bottles). This product has been dyed using non eatable agriculture waste (nut shells). We have partnered Archroma and the Gipuzkoa asociation of cider houses. Nut shells are the only waste the cider houses generate during the cider house season. We have collected the nut shells from 4 of the cider houses, crushed them and sent them to Archroma facilities in Barcelona where they have been converted into colorant to be used in our products. Then fabric, dyeing and the sweatshirts have been produce in Portugal.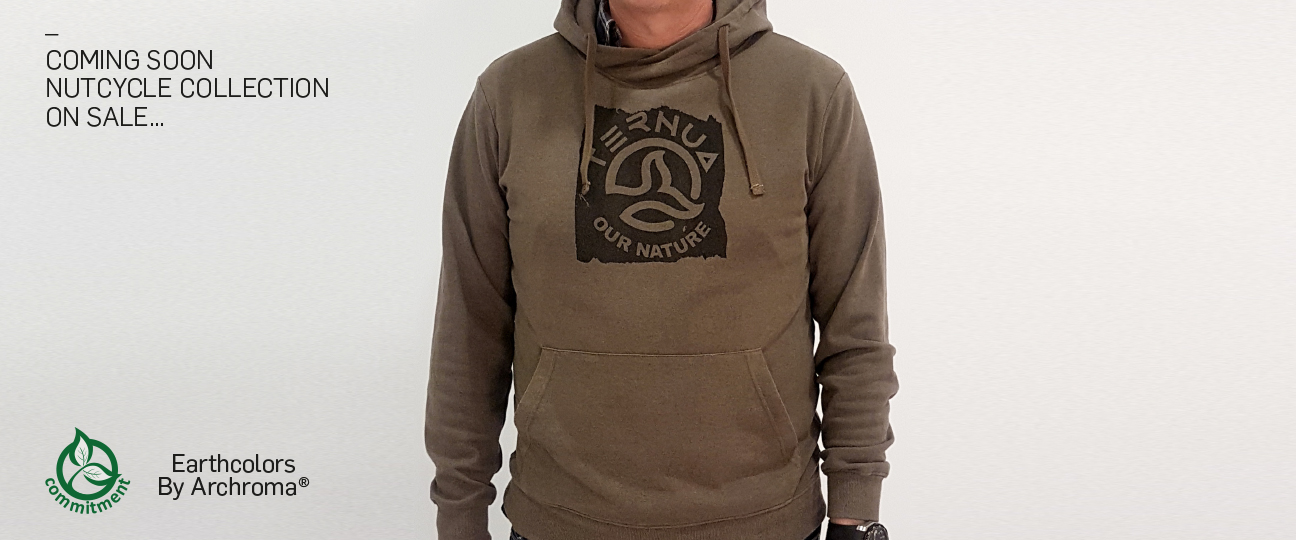 What they say about NUTCYCLE ?
"The same features as synthetic dyes"
Nuria Estape
Archroma Promotional Director
"We are seeing how social awareness and responsibility for the environment positively affect this type of initiative"
Jose Ignacio Asensio
Representative of environmental and hydraulic works
"With this type of action we make people aware of how to recycle correctly, achieving benefits for everyone"
Ibon Aburuza
Aburuza Cider house
< Return to Sustainability
Copyright © 2019 Magento. All rights reserved.