Eco-friendly News: Ternua has focused on three major clothing projects that not only are sustainable, but also offer high-quality functionality in design and application.
Introducing Three New Innovative and Sustainable Projects
The projects Redcycle, Nutcycle, and Dulau all aim to protect the environment and allow others to connect to nature. Ternua developed these projects with the enviroment and users in mind; with a goal to help protect the planet while also making high functioning outdoor clothing perfect for you!

Sustainable Projects: 1) Redcycle
The first project showcases Ternua´s dedication and innovative approach to minimize damage and waste to the environment. Redcycle is a project that turns unused fishing nets from the Basque coast into comfortable and functional outdoor apparel.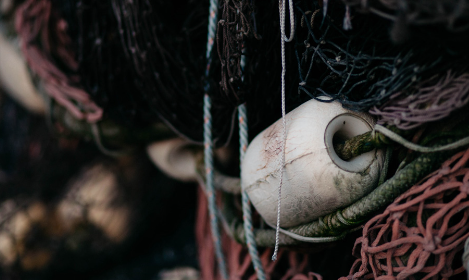 In 2016, Ternua collected 12 tonnes of disused fishing nets from the Bermeo, Getaria and Hondarribia Basque association of fisherman and turned them into recyclable and sustainable clothing wear like shorts, leggings, or trousers.
https://youtu.be/DVCdSvirBM4
First, the process of Redcycle begins with the collection of the nets
Next the nets are to Slovenia where Aquafll, an Italian company, shreds and cleans them
After, the recovered wastes is sent to the ECONYL regeneration plant where it undergoes a regeneration process to become ECONYL yarn
Then, the ECONYL yarn is sent to fabric manufacturers where it is mixed with other recycled materials (such as carpets) to become thread
This thread is sent to Barcelona where it is used to become fabric
Finally, the fabrics are sent to Mondragon, where the design and development process occurs
The result: A new fabric which later becomes a RECYCLED clothing item, itself being RECYCLABLE and RESPECTFUL of the planet

Sustainable Projects: 2) Nutcycle
Nutcycle is a project that utilizes a natural dye made from nut shells.
Paying tribute to its Basque culture, Ternua launched Nutcyle; a project influenced by Basque gastronomy. Nutcycle combines 100% recycled fabrics and organic dye to make Ternua´s most sustainable and eco friendly sweatshirts and tshirts to date.
https://youtu.be/K-9f7Xvn5xs
The fabrics are made from a blend of recycled cotton (cotton products that have reached the end of their life cycle) and recycled polyester (from post consumer recycled PET bottles)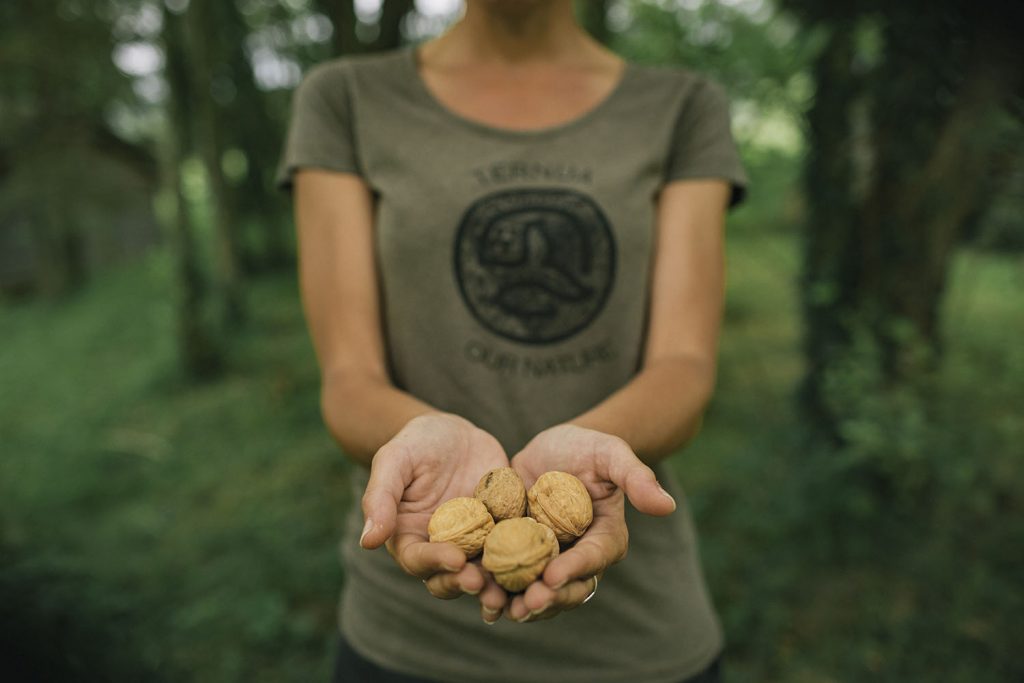 The dye is 100% natural and is made from the agricultural waste of walnuts shells used in cider houses. Cider houses are typical Basque restaurants where over 55,ooo kilos of walnuts are consumed each season.  In order to minimize walnut shell waste, Ternua has partnered with Archroma and the Gipuzkoa association of cider houses to collect the excess shells and convert them into a natural dye.

The process begins with the collection of nut shells. After the nut shells are crushed and sent to the Archroma facilities in Barcelona. Finally, they are turned into a natural colorant which will later be used in Ternua´s products.

Sustainable Projects: 3) Dulau Jacket
The next project shows Ternua´s commitment to design and produce the best products for their customers, while also enforcing their goal to protect the environment. The Dulau jacket contains precise and technical design features that allow for dynamic use and extreme protection to users. Also, it was co-created with runners from one of the best well-known mountain races in Spain.

This multifunctional jacket is perfect to use in all types of mountain or outdoor activity, because it is lightweight, packable, and breathable. Also, it contains Warmshell Eco fabric, which not only allows for flexibility and total freedom of movement, but also provides comfort and warmth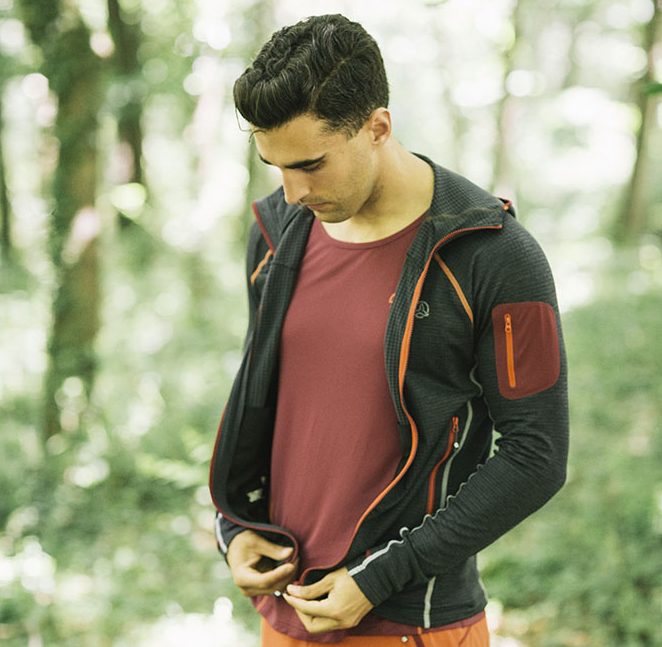 It is a close-fitting technical jacket that is highly versatile and is perfect for any season of the year. Its innovative and sustainable design allows consumers to feel comfortable, protected, and confident during their outdoor adventures. Above all, the jacket is made from entirely from recycled materials!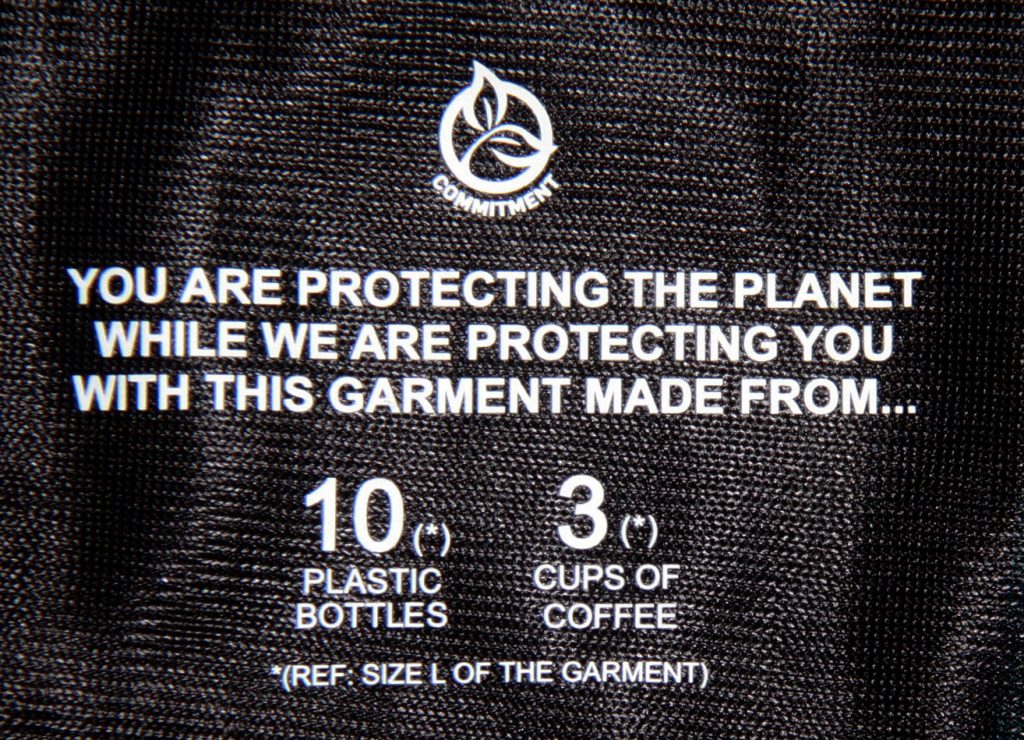 In addition, it includes a natural antibacterial treatment, S-café. This controls odour, protects against UV rays, and helps the fabric dry quickly. Also, there are two side pockets and an attached upper arm sleeve pocket. All the zippers are recycled. The hood, hem, and cuffs have an elastic trim that include a chin protector and flat seams. Furthermore, the cuffs have a thumb hold to keep the sleeve in place.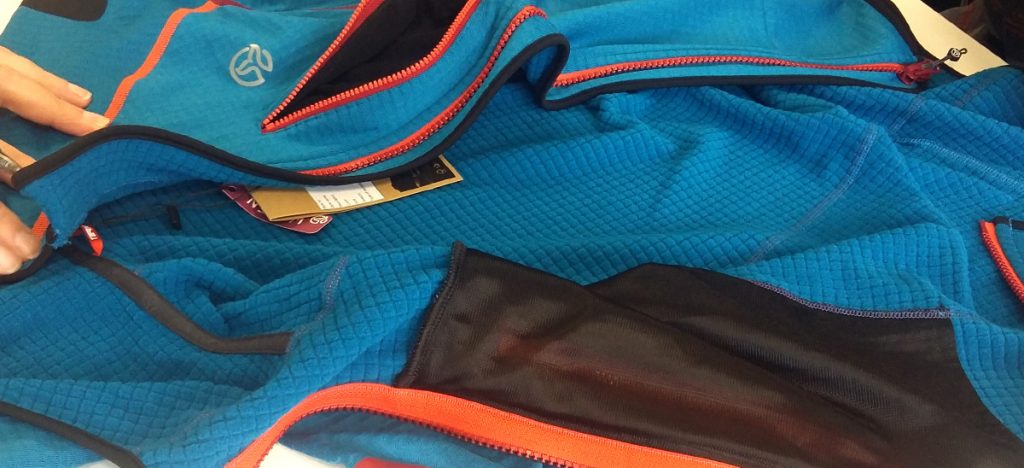 Protecting the Planet
All the sustainable projects were designed with the care and concern for the environment and the users in mind! Furthermore, Ternua will continue to persue and develope innovative and sustainable projects that benefit the environment and you!