COMBACK COLLECTION
El compromiso con el medio ambiente y las personas.
COMBACK COLLECTION
UN NOMBRE QUE JUEGA CON LAS PALABRAS "COMMITMENT" Y "BACKPACK" Y QUE, UNIDAS, HACEN UN GUIÑO A LA VUELTA A LO NATURAL, LANZANDO UN MENSAJE AL USUARIO A QUE RECUPERE UNA FILOSOFÍA SOSTENIBLE Y DE PROTECCIÓN.
MOCHILAS PENSADAS TANTO PARA AQUELLAS ALMAS MÁS URBANAS QUE BUSCAN COMPLEMENTOS QUE LES PERMITAN MOVERSE CON AGILIDAD Y COMODIDAD, COMO PARA QUIENES NECESITEN ACOPLAR LOS DIFERENTES ACCESORIOS DE LAS DISTINTAS ACTIVIDADES OUTDOOR CON FACILIDAD.
MOCHILAS URBANAS, NAVAHO SERIES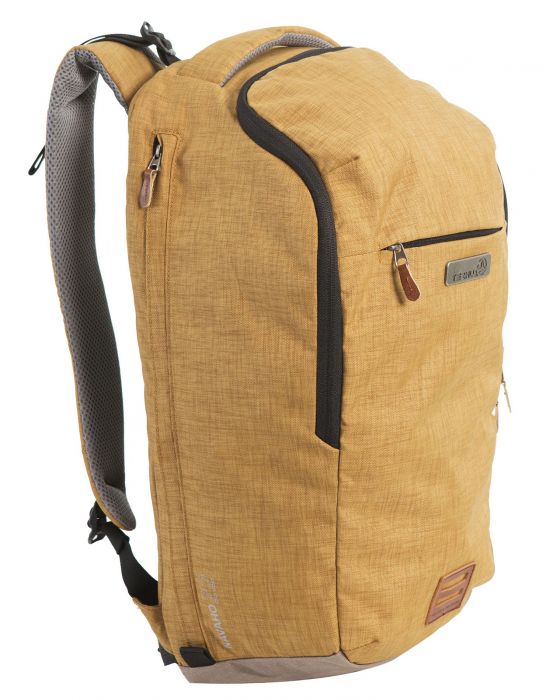 Mochilas pensadas y diseñadas para aquellas almas más urbanas que buscan complementos que les permitan moverse con agilidad y comodidad, sin prescindir por ello de grandes dosis de estilo y funcionalidad. Así, la serie Navaho cuenta con todos los elementos y accesorios imprescindibles para una correcta portabilidad de elementos como el portátil, así como bolsillos de diferentes tamaños para móvil, Tablet y orificios para la organización de bolígrafos con diferentes diseños y acabados como el cuero sintético. Mochilas polivalentes que cumplen con la filosofía Cradle to Cradle, recicladas con tratamientos de repelencia al agua libres de PFC, certificadas Bluesign y reciclables, para que en un futuro puedan volver a la vida convertidas en otro producto... lleno de historia.
MOCHILAS OUTDOOR, DAYPACKS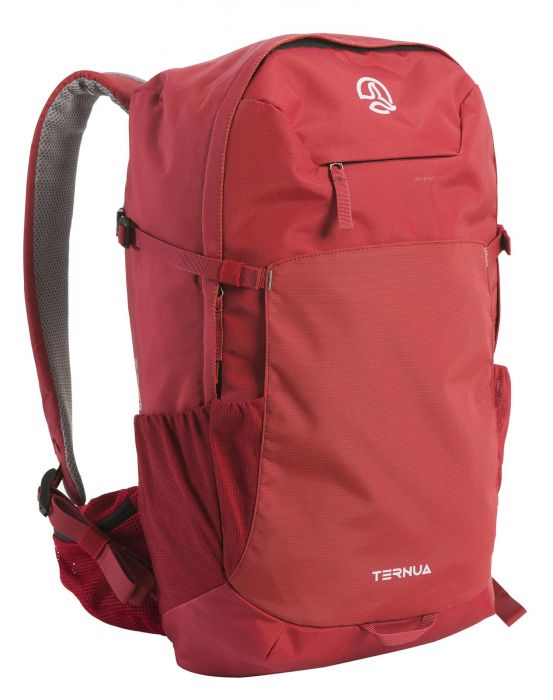 Mochilas para todos aquellos amantes del outdoor que busquen complementos capaces de adaptarse a terrenos diversos. Una serie que permite acoplar los diferentes accesorios de las distintas actividades outdoor con facilidad, con agarres para los bastones de trekking, enganches para el casco, bolsillos para botellas de agua, etc. Una colección en la que utilizamos tejidos reciclados, tejidos certificados Bluesign y tratamientos de repelencia al agua libres de PFC, como aval de que responde a los más altos estándares de respeto al medio ambiente y compromiso con el planeta y las personas.
RETHINK THE WAY WE DESIGN PRODUCTS
Mochilas que cumplen un enfoque para reducir al máximo el impacto medioambiental, creadas, diseñadas y desarrolladas desde el reciclaje de otras materias que, mañana, podrán volver a convertirse en un nuevo producto. Una innovación sostenible capaz de generar un consumo positivo para lograr entre todos una tierra mejor, una tierra nueva. y, una vez en Mondragón, comenzamos el proceso de diseño y desarrollo de las prendas.
El resultado: un nuevo tejido que pasa a transformarse en una prenda RECICLADA, RECICLABLE y RESPETUOSA con el Planeta.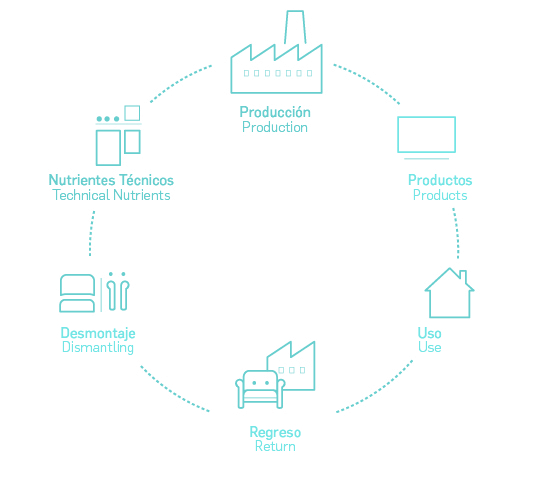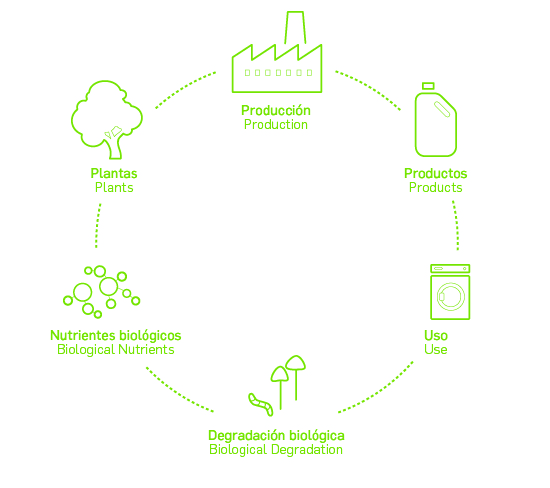 Copyright © 2023 TERNUA. All rights reserved.