Innovation
Offering high performance technical garments, multi-use and sustainable, requires daily innovation, in products and processes, working day-by-day with an eye on the future.
Innovation is determination. Determination, dedication and passion for what you do, understanding the new techniques that may help design and create the garments that we offer to our users. Since our birth, our aim has been clear: protect the planet with materials and process capable of returning to nature what it has given us, and protect those who have chosen us to confront new challenges, both in extreme and less demanding performances.
So day-by-day we have become a vanguard brand thanks to the use of new materials, fabrics, developments and collaborations with other brands that have helped us fulfil our goals.
A tireless search that leads us to obtain high technical performance, multi-use and, of course, sustainable in supporting the steps taken in our innovation projects WHAT'S NEXT, projects that establish the path towards a better future, leaving no mark on the planet but on its people and maintaining the brand true to its philosophy to protect.
A concept that promotes sustainable manufacturing. Principles that work for development, interacting with the environment and the people in a harmonious and ethical way.
What's Next project: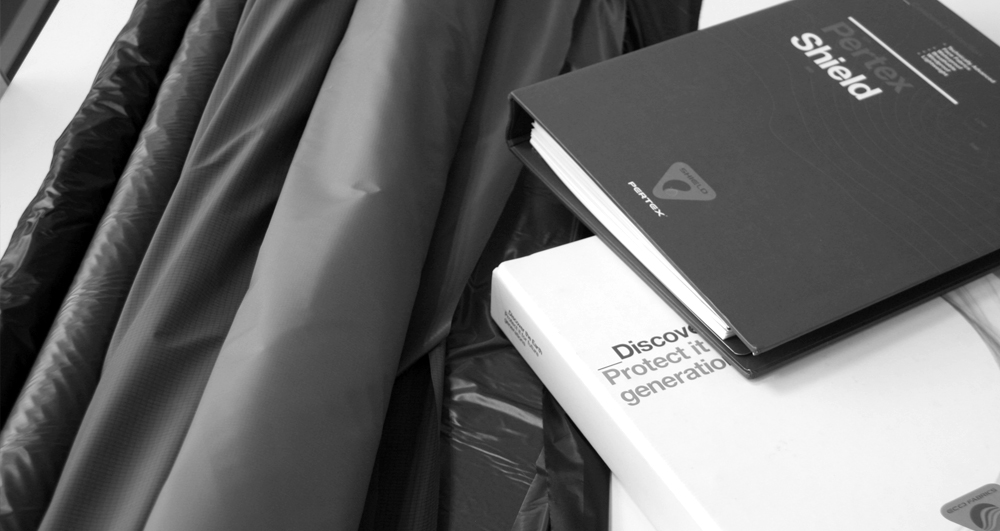 TECHNOLOGY AND SUSTAINABILITY, MORE THAN EVER.
Protect. This is our commitment, our essence and our reason for being: to protect the Earth
and for the people of an adventurous outdoor spirit to connect with nature with high performance, versatile and technical products with unique designs.
Ternua is the first brand in the market to use NEOKDUN recycled down, a natural material 
and 100% biodegradable that comes from garments whose previous use has come to an end.
MATERIAL ENGINEERING
TTo invest in the search of new materials, fabrics and the innovation and development of our own steps, this is the best path to the future.
 That's why we take care of each detail that goes
 into our products.
DEVELOPMENT OF OWN FABRICS
SELECTION OF REKNOWN FABRICS
Own Fabrics
Dryshell technical fabric is technologically developed based on microfibers in order to wick away moisture for quick drying. Along with its high breathability, it provides the athlete with maximum comfort, optimizing and improving their performance.
Dryshell Prowool fabric is technologically developed based on synthetic microfibers and merino wool. The balanced combination of both microfibres wicks away moisture for extremely quick drying, providing the user with a feeling of freshness and comfort, while the antibacterial properties of merino wool help to prevent odors.
Microshell technical fabric is technologically developed based on ultra-fine synthetic microfibers, which makes it a lightweight, highly breathable and windproof fabric. It contains a PFC-free (free of fluorocarbons) water repellent treatment. It is also downproof and fiberproof.
Shelltec fabric has a membrane allowing it to combine waterproofing with a breathable windproof barrier (water column - 10.000 mm and vapour permeability 10.000 grs/m2/24h).
Designed to be worn as an outer layer, Shelltec fabric has been developed to minimise heat loss on exposure to wind and rain.
This fabric is ideal for outdoor activities when bad weather makes high external protection essential.
Shelltec Active fabric provides very high levels of waterproofing and breathability along with a windproof barrier thanks to its membrane (20000mm water column and vapor permeability of 20000grs xm2 x24h).
Designed to be worn as an outer layer, Shelltec Active fabric has been developed to minimize heat loss on exposure to wind and rain.
This fabric is ideal for intense and aerobic outdoor activities when bad weather makes high external protection essential.
Windshell fabric's 10K/10K membrane means it combines wind protection with excellent breathability.
Designed to be worn as a middle or outer layer to minimise body heat loss on exposure to wind.
Shellstretch fabric is bi-elastic for improved body adaptation, always keeping its ahape as well as being hard-wearing and comfortable.
Designed to quickly absorb perspiration and transport moisture away from the body, it also has a water-repellent finish. Shellstretch fabric is ideal for activities requiring total freedom of movement. This makes it ideal for mountain sports requiring total freedom of movement.
Natureshell fabric is technologically developed based on natural and synthetic microfibers. The synthetic fibers wick away sweat for quick drying while the natural fibers provide the user with maximum comfort. This highly breathable fabric is very comfortable thanks to its soft touch.
The Thermashell material, thanks to its hollow fibre, creates maximum insulation providing heat and water resistance, together with a soft touch, maximum lightless and compressibility. The microfibers are designed to create surface tension, and in this way, avoid dampness from penetrating the clothing.
Thermashell provides efficiency, warmth and comfort:
Excellent thermal efficiency
Highly water resistant
Quick to dry
With a featherlike touch and quality
Breathable
Compressible
Resistant and durable (machine washable)
Very light
Recognized Fabrics
Garments engineered with GORE-TEX® product technology are durably waterproof and windproof combined with optimised breathability. Enduring products that maximise wearers protection and comfort.
Key advantages:
Durably waterproof and windproof
Optimized breathability
Paclite® product technology is the ideal solution for hiking, golf, travel and other activities where space and weight are critical. A protective layer on the inside of the GORETEX ® membrane makes a separate lining unnecessary. The result: minimum weight and pack volume.
Polartec® Alpha™ Is the latest synthetic insulation evolution, offering a combination of light warmth and a true ability to breathe in a cushioned garment. Since the Polartec® Alpha™ insulation is long-lasting, and more stable than other synthetic insulations, it can be used on more open exterior and interior fabrics, making it air permeable. This small air flow quickly removes the body moisture, allowing Polartec® Alpha™ to be used in a wider range of activities in comparison with the "moisture barrier" type insulations.
PrimaLoft® Insulation Gold Luxe is our best-performing synthetic insulation, with an unbeatable warmth to weight ratio. The millions of PrimaLoft® fibres work to trap body heat and thus provide great warmth even when wet. The patented water-repelling technology guarantees that the micro fibres remain dry. Otherwise the material would get heavier and reduce its insulating properties. This innovation is a game-changer, with the light warmth, softness, portability, and comfort of the standard down in an exclusive, waterproof synthetic package.
Pertex Endurance technology incorporates an ultra-thin air permeable coating that is both highly breathable, water and wind resistant. This layer protects the insulation material from the elements to maintain loft and retain warmth.
Technical specification:
Waterproof - 1.000 mm.
Breathable (MVRT) - 7.000 g.
Main properties:
Excellent breathability.
Lightweight.
100% Windproof.
Highly water resistant.
AWARDS
Garment model
Apex award 2015

POLARTEC APEX AWARD
Ternua and its products have been awarded with one of the most prestigious awards in the world of Outdoor garments more than eleven times: the Polartec Apex Award. 
An award that internationally recognizes the excellence, innovation, functionality and production of quality garments that respect the environment.
Garment model
GOLD ISPO AWARD 2016

ISPO AWARD
Ternua has been awarded with the ISPO AWARD Gold Winner several years now. It is awarded by the most important Outdoor Fairs in the world, and it recognises the search for new materials and fabrics that respect the environment, its design, functionality and implementation in garments that combine technology and design with sustainable fabrics.
< Return To Values