Innovation
BIGORRE JACKET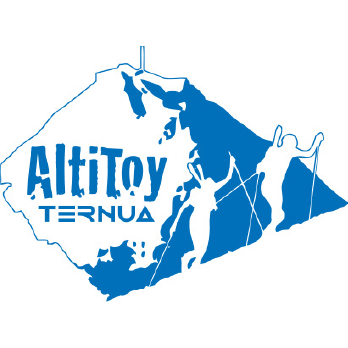 INNOVATION PROJECT
BIGORRE
A TECHNICAL AND MULTIFUNCTIONAL HYBRID JACKET THAT PROTECTS THE USER WHILE ALSO PROTECTING THE PLANET WITH A DESIGN BASED ON THE USE OF RECYCLED MATERIALS.
OBJECTIVE
A multifunctional jacket designed for dynamic use in all types of mountain activity where lightness, compactness and breathability are vitally important. The Ternua Bigorre Jacket is also perfect for any season of the year. Its design has been conceived to achieve the best performance. Its close fit and flexibility allow total freedom of movement during physical activity.
Result
A close-fitting hybrid technical jacket that is highly versatile and made entirely from recycled materials.


It incorporates 20 denier Microshell Eco fabric and is very lightweight, breathable, windproof and waterproof (PVC-free DWR) at the front, which has Teijin Octa insulation that provides very breathable insulation during your activity. The sleeves, neck and back are made out of recycled and elastic Warmshell Eco fabric that facilitates breathability and provides thermal comfort. In addition, it includes a natural antibacterial treatment, S-café, which as well as controlling odour, protects against UV rays and also helps the fabric to dry quickly. It has two zipped pockets for the hands, hem adjustment with elastic drawstring and cuffs with thumb holes to keep the sleeves in place. It includes chin protector and flat seams. The garment can be stored in its own pocket.


< Volver a Innovación