Friends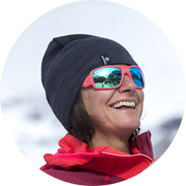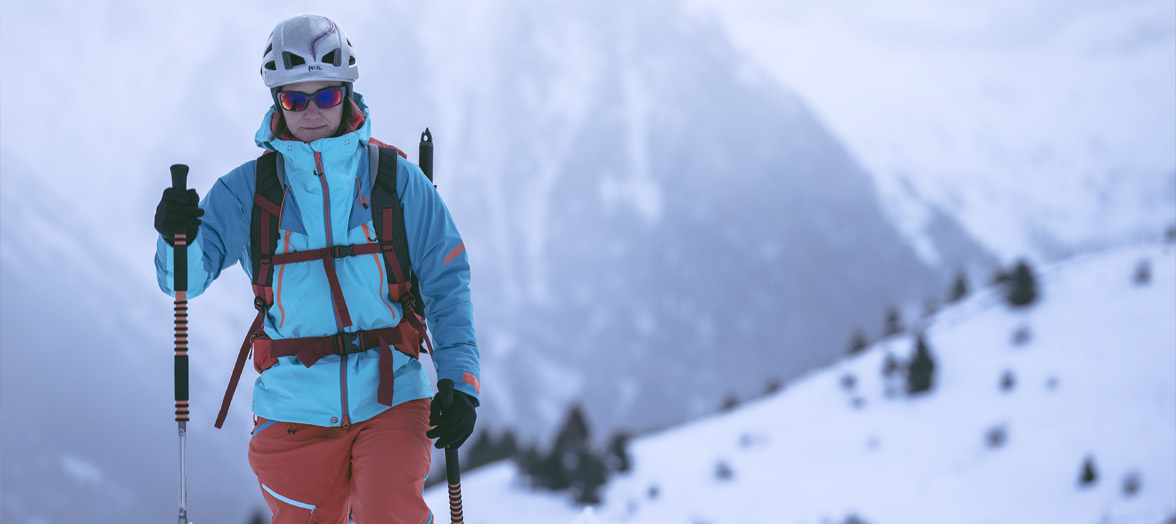 Hello. I´m, Miriam Marco I'm a mountaineer, and I go after adrenaline, vertigo, freedom and effort, whether using ice axes, skis or chalk..
Bio
Miriam's story began when her parents put her in skis while she was still in nappies, when she discovered the Pyrenean glacial lakes each summer and sought out routes to the tops of the mountains. When this was no longer enough, she discovered climbing and the sensation of emptiness hooked her in. She carried on down this path when she had to choose what to study at university: Forest Engineering in Lleida, of course, close to the Pyrenees, with her gaze ever fixed upon the mountains, also weekending as a ski instructor. Thus, year after year, journey after journey, bend after bend, she found her way into the young mountaineers team and later the female mountaineering team. Years later, with tremendous experience behind her despite her youth, she trained as a high mountain guide. Her expeditions, journeys, awards and tough experiences in the mountains, not to mention her continual development, have gradually moulded her into someone who loves to share her small yet immense world with others. Miriam's goodwill and knowledge of the environment make everyone enjoy the enormous experiences that the mountains, the snow, the rock and the ice have to offer and feel tiny in the immensity of it all.
Hello. I´m Miriam Marco. I'm a mountaineer, and I go after adrenaline, vertigo, freedom and effort, whether using ice axes, skis or chalk.
Career Highlights
1994-1993

>Competitions in alpine skiing, ski mountaineering, freeride and climbing.

2003

Award from the Spanish Mountaineering and Climbing Federation for scaling a route in the Cordillera Huayhuash, in the Peruvian Andes. Participation in various expeditions in the Andes, the Karakorum and the Himalayas. Expert on treks in the Huayhuash (Peru) and across the Baltoro Glacier (Pakistan), among others.

2006-2008

Member of the National Mountaineering Team. Fedme

2009-2010

Member of the Female Mountaineering Team. Fedme

2010

Best Female Sportsperson of the Year award from the Aragon Federation of Mountaineering.

2011

Qualified sportswoman, recognised by the Government of Aragon.

2001-2018

Climbs in the Pyrenees, the Alps, the Atlas Mountains, the Andes, Brazil, China, Norway, the USA, the Himalayas and the Karakorum. Scaling rock, ice and mixed terrain.
Copyright © 2023 TERNUA. All rights reserved.