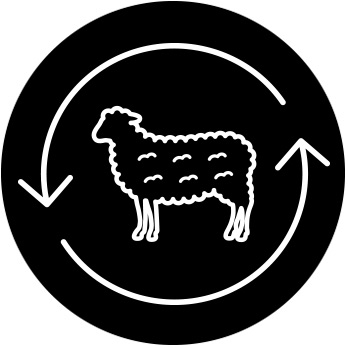 INNOVATION PROJECT
ARTILESHELL
WHAT IS IT?
A project that introduces the use of a difficult-to-use local resource as a natural insulator of great thermal properties in technical garments for winter.
What is the problem?
There are one million latxa sheep in the Basque Country. They are a symbol of the region and guardians of the landscape. However, their wool is a problem. It has no commercial use, and cannot be thrown away.
HOW DO WE DO IT?
In the ARTILE JKT (FW 2020), TERNUA has succeeded in bringing together an age-old tradition of the Basque Country – the wool from the latxa sheep – and the latest technology in recycled materials.
This fusion, together with an elegant and functional design, makes this jacket a unique and highly valued product in the market that will provide you with good insulation, warmth, protection from the wind and water repellency during winter.
High performance and features based on an environmentally friendly approach.
FABRIC
The inner filling, which has been given the name ARTILESHELL and is responsible for providing insulation and maintaining body heat, is made of pure latxa wool, which is completely natural, sustainable and biodegradable.
A product as simple and pure as it is sophisticated and hi-tech.

- Manages and controls humidity.
- Absorbs interior perspiration and repels moisture from the outside, providing exceptional comfort and performance in adverse weather conditions.
- The rapid expulsion of moisture from the wool prevents the appearance of bad odours and bacteria.
- Thermoregulator: maintains body temperature.

The protection against the elements is provided by a light, soft and comfortable outer fabric made of post-consumer recycled polyester and a WINDSHELL membrane made from corn sugar biomass, reducing the use of materials such as petroleum.

- Completely windproof.
- Breathable.
- PFC-free water-repellent treatment (DWR).
- BLUESIGN® certified fabric.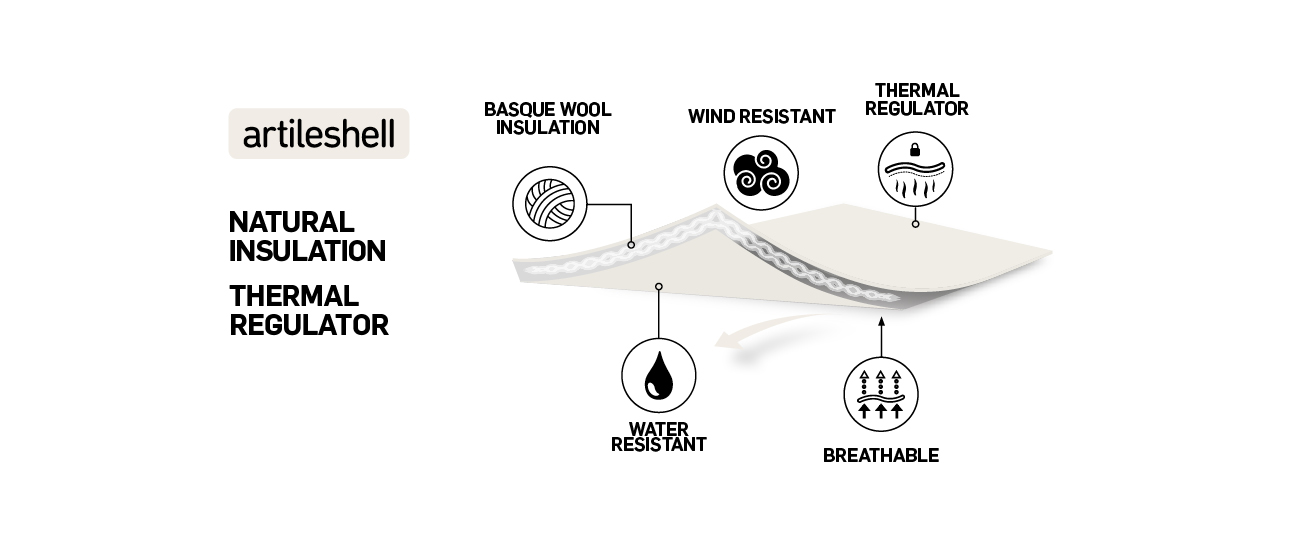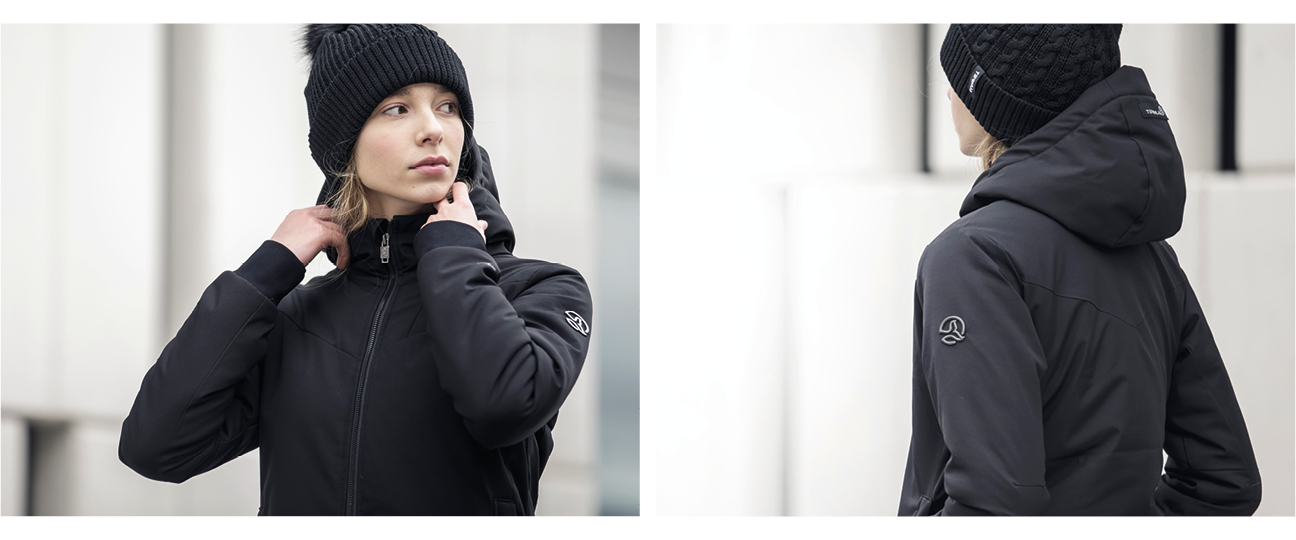 COLLABORATORS:

< See more projects