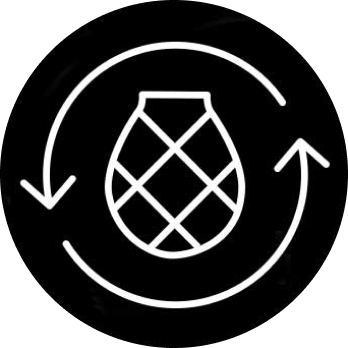 WHAT IS IT?
Redcycle is a project carried out in cooperation with aquafil involving the collection and recycling of disused fishing nets to give them a new life by turning them into sustainable garments ... Helping to create a better future.
It is a project which started in 2015 and which brings together institutions, basque associations of fishermen and ternua with the aim of raising awareness within society and the fishery sector in order to protect the planet and to create a better earth together. A new earth.
CÓMO LO HACEMOS
We work in partnership with Italian company Aquafil, a pioneer in a unique recycling process that allows the transformation of the disused nets, together with other nylon waste, into the ECONYL® regenerated yarn, through the Econyl ® Regeneration Process.
Ternua is involved in the collection of nets from the Bermeo, Getaria and Hondarribia associations of fishermen of Gipuzkoa and Vizcaya.

After collection, the nets are sent to Slovenia, where Aquafil prepares, shreds and cleans the recovered waste to be sent to the ECONYL® regeneration plant.

Here the waste starts its journey through the regeneration process, being turned back into raw material and becoming the ECONYL® yarn which is then sent to the fabric manufacturers.

The final thread is the result of mixing of the recycled fishing nets with other recycled materials (such as carpets). This thread is sent to Barcelona, where the fabrics are created and, once it reaches Mondragón, we begin the process of designing and developing the garments.

The result: a new fabric which later becomes a RECYCLED garment, itself RECYCLABLE and RESPECTFUL of the planet.

ENVIRONMENT REPORT
12 Tonnes
Quantity of disused nets collected by Ternua in 2016.
640,000 Tonnes
Total amount of nets that are currently resting on the seabed (European environmental agency data).
39,500 kg of CO2
Reduction in carbon dioxide equivalent to 39,500 kg of CO2.
18,612 Kg of oil
Reduction in natural resources used, equivalent to 18,612 kg of oil.
10,000 Kg of waste
Reduction in the amount of waste that is dumped in landfills or is incinerated or ends up at the bottom of the sea, equivalent to 10,000 kg.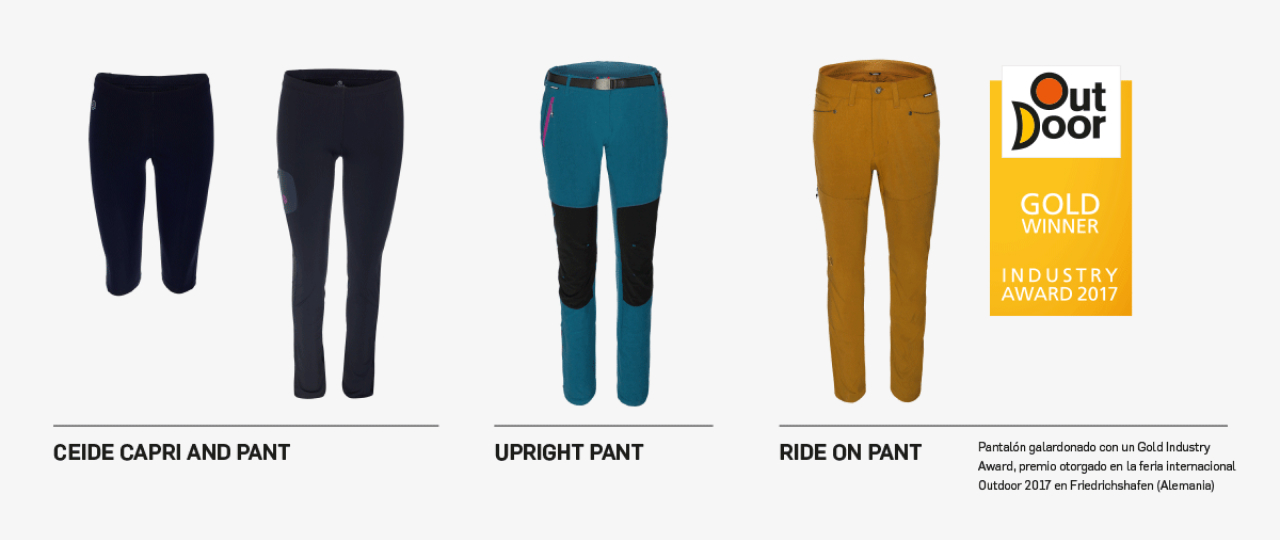 REDCYCLE CLOTHES
Una filosofía de protección y sostenibilidad que nos permite presentar, en la colección OI 1718 y PV18, nuestras nuevas prendas fruto del proyecto Redcycle. Prendas que cumplen con nuestra naturaleza sostenible y que reflejan la intención de Ternua de concienciar a la sociedad para, entre todos, conseguir una tierra mejor. Una tierra nueva.
WHAT THEY SAY ABOUT REDCYCLE
"Following our establishment in 1994 we took on a commitment to minimising the negative impact of our work on the natural environment as much as possible, and we have been taking steps in that direction ever since."
"Ternua could not act in any other way. We are very clear about what we want to do and how to do it. And we therefore use the most sustainable materials, resources and processes possible, always bearing in mind that the product must also perform the function that each activity requires."
Co-Founder and Director of R&D
"Not only do we aim to ensure that the sea is full of fish so that our fishermen can fish, but above all that it is a clean and healthy sea for the enjoyment of everyone, both fishermen and society in general."
Director of Fisheries of the Basque Government
"We work for the future of our boats, our fishing boats, and we therefore depend on the sea and on clean ecosystems that are sustainable over time.
«Our contribution to the next generation should be to cease abandoning nets in the sea and to contribute to collecting marine waste."
Organisation of Coastal Fishing Producers of Gipuzkoa