HUMANS RESCUING
THE SEA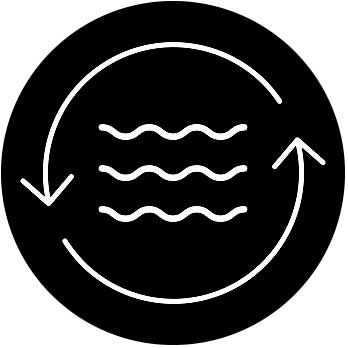 SUSTAINABILITY PROJECTS
SEACYCLE
WHAT IS IT?
Seacycle is a project championed by Ternua and carried out in collaboration with AZTI-TECNALIA, the Basque Government (IHOBE) and EKO-REC which aims to contribute to the cleaning of the oceans by collecting plastic waste from the Basque coast and turning it into technological fabric for the manufacture of technical garments.
WHAT'S THE PROBLEM?
The ocean is choked with plastic. Marine litter is accumulating in the waters around the world and poses a great threat to flora, fauna and human beings. Plastic waste causes the strangulation, malformation and death of marine species and turns into microplastics that enter the food chain and can affect human health.
HOW DO WE DO IT?
We do it by utilising the plastic rubbish (bottles and other kinds of plastic waste) that three fishing boats adapted for this project have collected along the Basque coast. After collection in the open sea, the plastic is transferred to the Eko-REC recycling plant in Andoain where the cycle of converting it into polyester fibre is completed. The plastic is screened, crushed, cleaned and mixed with another plastic from the recycling containers and converted into recycled pellets from which the polyester yarn will be obtained. The production of the recycled yarn is then followed by the creation of the recycled fabric, an innovative high quality fabric with which Ternua designs and manufactures sustainable, technically advanced garments with a unique design.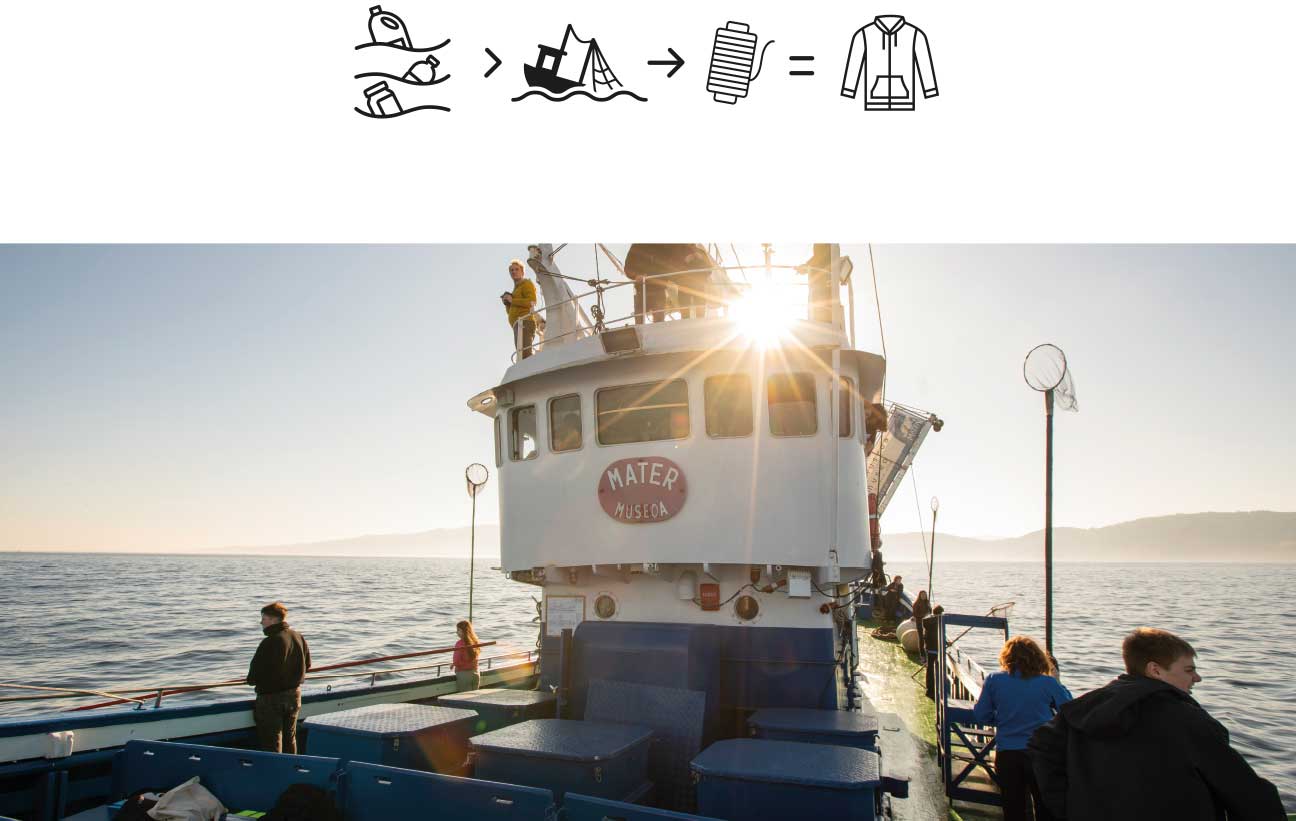 LA COSTERA DEL PLASTIFISH
Within the SEACYCLE project, an awareness and training initiative called "La Costera del Plastifish" is being carried out. This is a project designed by the MATER Ecoactive Boat-Museum for the clearing of plastics and microplastics from the Oiartzun river basin, which was selected by the EOCA (European Outdoor Conservation Association) for funding and which has been supported by Ternua. The project will be carried out in the municipalities of the six main basins in the province of Gipuzkoa: Bidasoa, Oiartzun, Urumea, Oria, Urola and Deba. And it will be done by stressing the problem of marine litter upstream, since 80% of the rubbish found in the marine environment comes from land-based activities. This initiative will also involve different actors in the river basins with environmental education proposals. The different activities that have been planned will take place between October 2019 and June 2020. The clearing of rubbish from the channels and mouths of the rivers will take place on more than 35 occasions, removing 1,000 kg of rubbish. This initiative aims to involve 2000 people through 12 awards to primary schools for the care of their environment, 100 local projects created in 8 secondary schools, 12 training workshops with adults and 6 awareness talks with users of the river and the sea.
THE RESULT
The end result is garments made with a mixture of 30% plastic from the sea and 70% plastic from the plastic recycling container that we have included in our climbing collection Climvibe and Spirit Outdoors.

< View more projects