We protect
Born with a clear spirit to protect. A protection that is in our history and our DNA.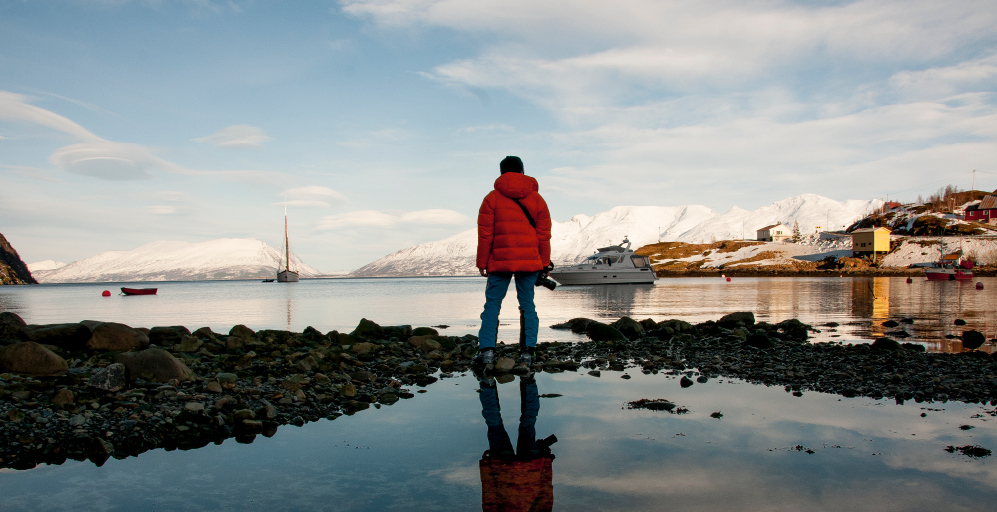 That is why every step we take follows sustainable and respectful processes that may return everything the land has given us. It is our commitment, our essence and our reason for being: to protect the Earth and for the people of an adventurous outdoor spirit to connect with nature and feel protected, proudly wearing the symbol of a whale, which for us, represents the relation and respect between the planet and its people.
Whale Adoption Project
SAVE THE WHALES
So within our brand´s commitment, besides carefully choosing the type of products we work with, we have acquired an active commitment with environmental associations and campaigns. The WDC, born in 1987 in USA, is one of the most active in working towards saving the whales, organising symbolic adoption programs for whales. Within its initiative, since 1994 Ternua has adopted four whales: Bat, Half Moon, Navaho and Buckshot.
More About WDC
bat
THIS IS ONE OF THE FEW HUMPBACK WHALE´S PHOTOGRAPHED EITHER IN THE SOUTHERN BREEDING GROUNDS NEAR PUERTO RICO, OR IN THE NORTHERN FEEDING GROUNDS OF THE GULF OF MAIN, USA....
It is called Bat because of the form it has on the central part of the tail, which is very dark and looks like a bat. It´s first known calf, Jagger, was born in 1990 and was called this because it dorsal fin seems to have lips, similar to the rock star Mick Jagger. Another of its calves is called Claddagh, in reference to the ring of the same name, an Irish symbol of true love and friendship. In 2008 it was seen with its fifth calf. It was last seen in 2014.
Navaho
NAVAHO IS AN ADULT MALE THAT WAS FIRST PHOTOGRAPHED IN 1980, IN THE STELLWAGEN BANK, A MARINE SANCTUARY NEAR THE COAST OF MASSACHUSETTS, USA.
He was given this name because the marks he has on his side resemble an Indian design. In a certain manner, Navaho is evasive and although he has been photographed for many years, he has made few appearances. Despite her reserved character, she is a famous humpbacked whale because she was photographed at sunset against the light, next to a great sail boat, and the photograph has been published in many magazines. She was spotted in 2008 by the WDC association (Whale and Dolphin Conservation Society) in the Turks & Caicos Islands. It was last seen in 2014.
BUCKSHOT
BUCKSHOT IS A FEMALE THAT IS LARGER THAN THOSE MOST COMMONLY FOUND AND SHE WAS PHOTOGRAPHED FOR THE FIRST TIME IN 1979. SHE RECEIVED HER NAME BECAUSE OF THE CIRCULAR, BLACK MARKS ON HER TAIL: FALSE PELLET SHOOTS MADE BY A SHOTGUN SHOOTING SEA SHELLS.
She has had eight known calves. Her first calf was a female born in 1986, but it was not immediately identified because no good photographs of her tail had been obtained. Several years later, researchers confirmed that an animal called Ampersand, Buckshot's calf born in 1986. In 1989, she had her second calf, a male called "Pellets", in honour of her mother. The third calf, born in 1991, was called Grizzly; in 1997 came Mudskipper; in 2001, Quarternote and in 2003 and 2006, another two calves were born.
Buckshot was spotted in 2008 next to Mudskipper, Quarternote, Ampersand and her eighth calf.
It was last seen in 2014.
Half Moon
HALF MOON IS A LARGE MALE THAT WAS FIRST IDENTIFIED IN 1978. HIS NAME COMES FROM HIS TAIL, WHICH HE BENDS SO MUCH IT LOOKS LIKE A HALF-MOON.
Half Moon is known for his spectacular jumps. In 1988, he was photographed in the north of the Stellwagen Bank, Massachusetts; he was jumping with another humpbacked whale.
Half Moon is one of the few whales that has been photographed in both feeding and breeding grounds. When he is feeding, it seems as though he spends most of the time in the coasts of New Hampshire, US. He was seen in 2015.
Collaborate with WDC and adopt a whale now:
ADOPT