SUSTAINABILITY
Each of our steps is in line with our philosophy based in our origins, from which we design and manufacture our garments and complements, without breaking our commitment to the people and the planet.
Born with a clear spirit to protect. A protection that is in our history and DNA and that is printed in each step we take. Steps that, wherever we go, comply with the respectful sustainability processes, capable of returning to the land what it has given to us, and that obligate us to carefully select the type of materials and products we work with.
A way of being and of doing things that drives us, inevitably, to form part of the associations like EOCA, European Outdoor Conservation Association and to collaborate, for more than 20 years, with one of the most active entities in saving the whales: WDC, Whale and Dolphin Conservation, promoting the protection and survival of these species and their awareness. We demonstrated this in 1994, by adopting four whales that today, have become our Brand´s logo: Bat, Half Moon, Navaho and Buckshot, who have been seen in recent years.
With them and our symbol, the whale tail, we represent protection, that relationship with the planet and people that beats in our essence and that, in definitive, our purest nature.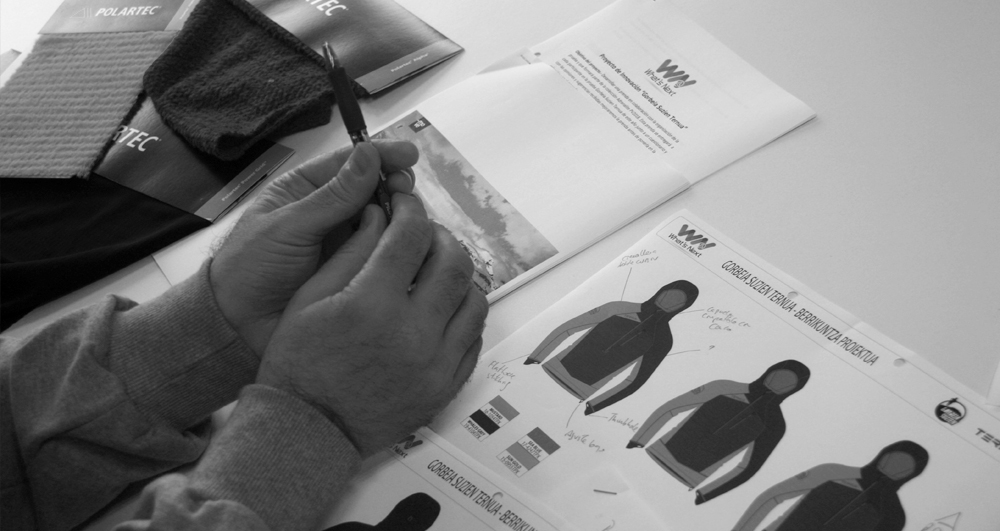 Products and sustainable processes
Our nature to protect drives us to work for development under the concept of Commitment; a concept from which we interact with the natural environment and the people in a harmonious and ethical fashion, with sustainable projects that make these principles, a real and palpable commitment.
NEOKDUN IS DOWN RESPECTFUL
OF THE ENVIRONMENT.
Ternua is the world wide pioneer brand in the market to use recycled down, a natural material and 100% biodegradable that comes from garments whose previous use has come to an end. The feather, picked in Europe, is selected, processed and washed, with a controlled origin via the NVP traceability standard and audited via a third party EDFA traceability standard.
A tested innovation and validated by Alberto Iñurrategi, the brand´s ambassador, in its last Chamlang exhibition, within the WOPeak project, sponsored by Ternua.
Search engine powered by ElasticSuite
Copyright © 2023 TERNUA. All rights reserved.