Events
Altitoy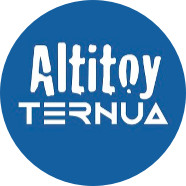 Altitoy Ternua

The most alpine and popular test in the Pyrenees.
The Pyrenees are honoured with the Altitoy in the international and national alpine ski scene.
This test, Altitoy-Ternua, is organised by the Club Vasco de Camping and the Club Altitoy in Luz Ardiden and arose 10 years ago as a test that counted for the Euskadi Championship. With time, and thanks to a close cooperation with the French-Basque, Altitoy-Ternua has become a referent competition in the Pyrenees, with close to 600 participants in recent years.
The reputation of this event has extended to both sides of the Pyrenees and has even reached the Alps, becoming one of the most important races at a European level.
Return to Events