Innovation
GORBEIA SUZIEN DULAU JACKET
INNOVATION PROJECTS
GORBEIA SUZIEN DULAU JACKET
Objectives
The Gorbeia Suzien project poses a new, exciting challenge: to develop, in collaboration with the organization, a garment that forms part of the new spring-summer 2019 collection. A multi-purpose jacket designed for dynamic use in all types of mountain activity where lightness, compactness and breathability are vitally important. At the same time, the Ternua Dulau Jacket is perfect for any season of the year. Its design has been conceived to achieve the best performance. Its close fit and flexibility allow total freedom of movement during physical activity.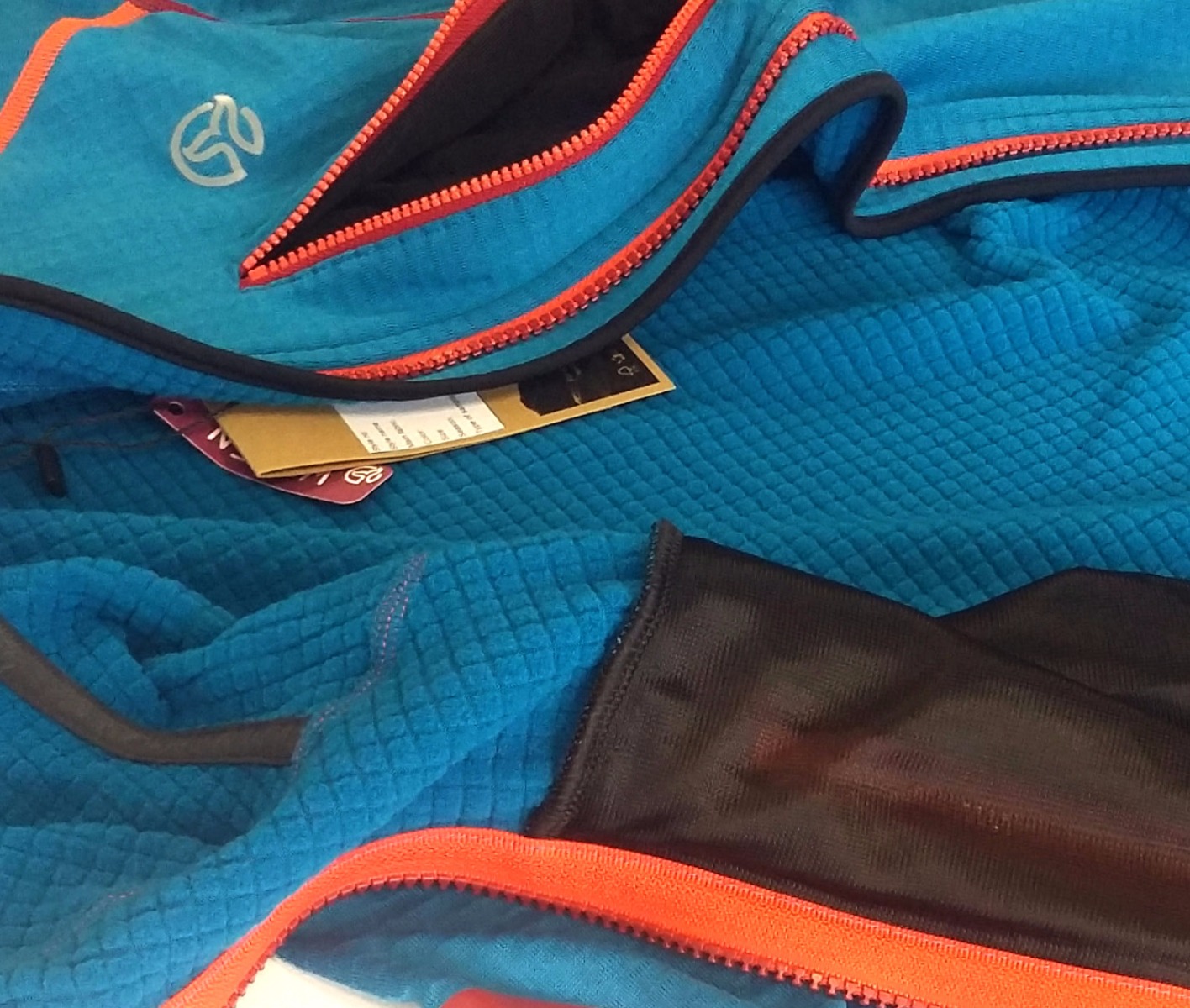 Result
A close-fitting technical jacket that is highly versatile and made entirely from recycled materials. Incorporating the Warmshell Eco fabric. This is a recycled and elastic fabric that facilitates breathability, providing a thermal sensation of comfort. In addition, it includes a natural antibacterial treatment, S-café, which in addition to controlling odour, protects against UV rays and also helps the fabric to dry quickly. All of its zips are injected and recycled: a central W&T No. 5 zip, two pockets with W&T No. 5 zips on the chest and another attached pocket with W&T coil No. 3 zip. The hood and hem have elastic trim as do the cuffs, which in turn have a thumb hole to keep the sleeve in place. Including chin protector and flat seams
THE GORBEIA SUZIEN PROJECT
This tries to unite Ternua´s most important audience: its users, since with them and from them we can improve our products. So, all of the project´s participants will not only receive a welcome pack to the race with the new jacket´s prototype, making them take a voluntary survey after the race so that with their responses we can better understand what aspects of the product they like and which can be improved. Because by walking alone we might get there faster...but walking together we will get much further.
< Return to innovation